DELIVERED ON YOUR SCHEDULE
subscribe AND SAVE up to 15% ON YOUR FAVORITE E-LIQUID and pod/coil
* for US customers only CHOOSE YOUR OWN DELIVERY TIME FREE SHIPPING ON YOUR SUBCRIPTIONS OVER $49* EASY MANAGEMENT FROM YOUR ACCOUNT
CANCEL AND MAKE CHANGE ANYTIME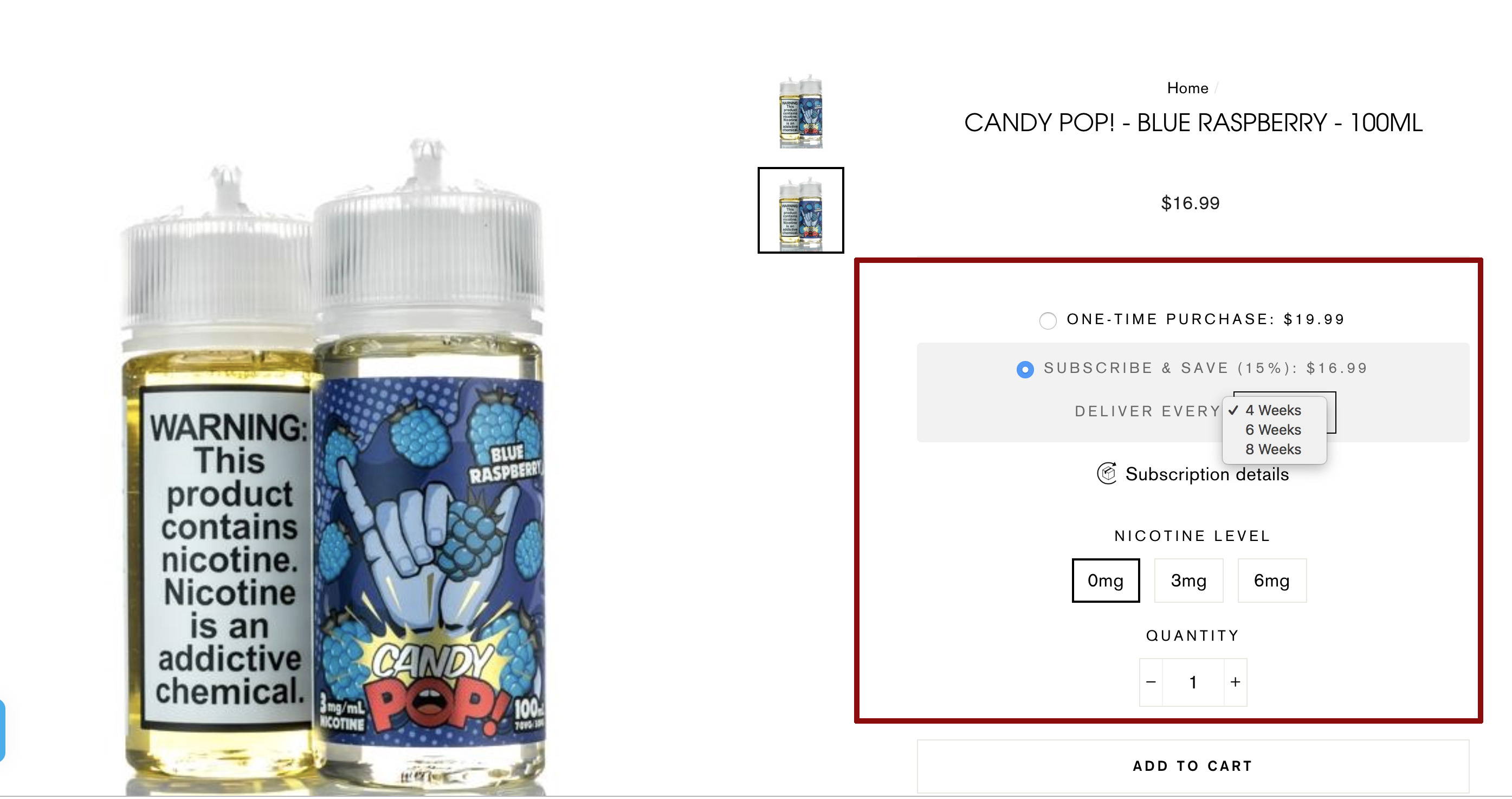 Subscriptions on cruise control
Simply subscribe to your favorite product, choose how many you want to received each time; how regularly you would like to receive them and that's it. Just sit back and enjoy your auto delivery at awesome discount! We look after everything else.
Effortlessly manage what you receive, when it arrives and the way you pay. Login to your dedicated portal from any device and easily update your settings. You can change charge date, product quantity, delivery schedule and your payment information.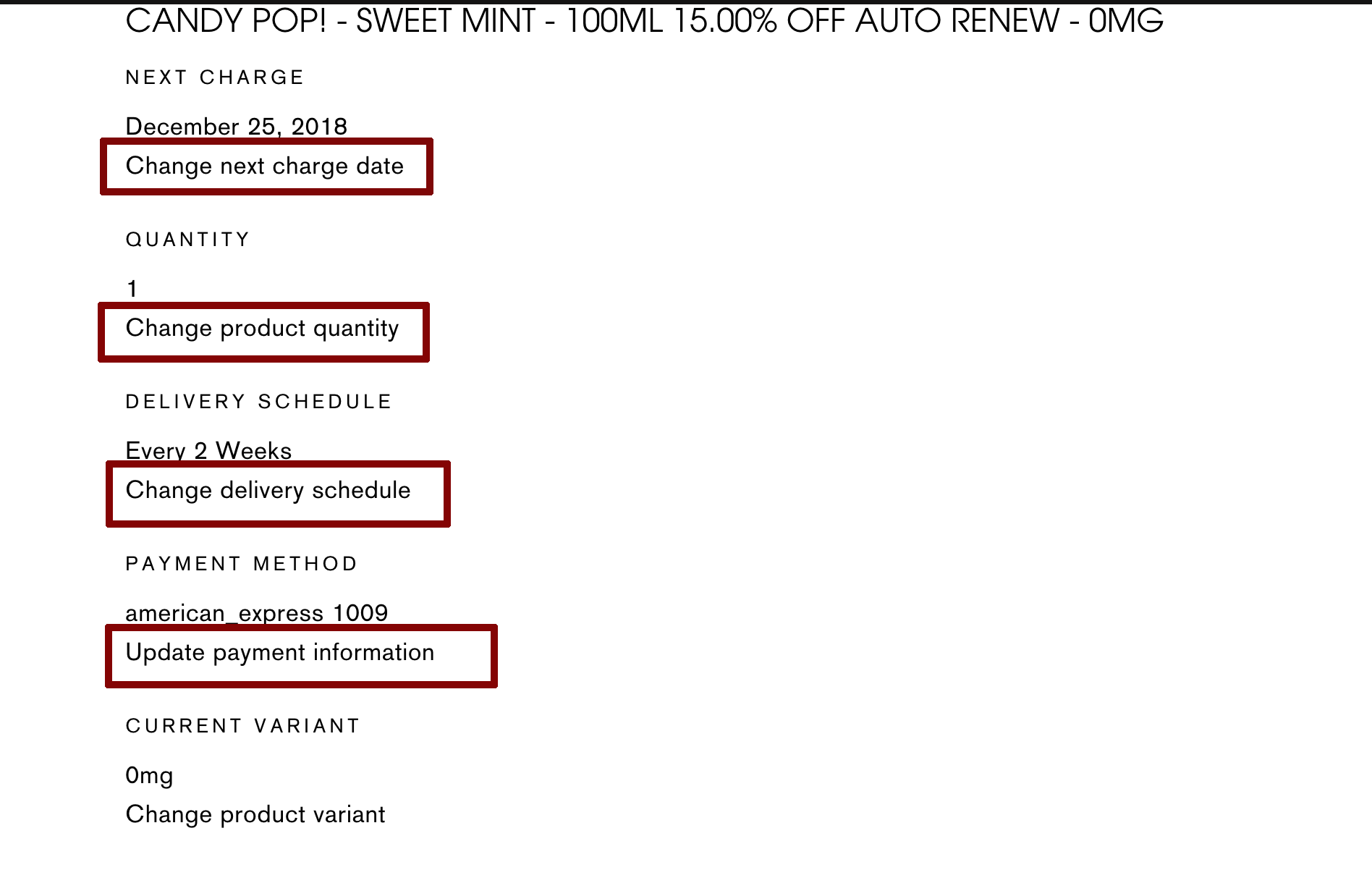 We alert you before each delivery or if there are any problems with your account, making it easy for you to keep track of your subscriptions. From our email, you will have direct links to manage your subscription.

Find your favorite E-liquid or pod/coil from our massive collection. At the product listing, you can customize the perfect plan for you.

2. manage your subscription
You can easily manage your subscription from your VAPORDNA account. You can make changes or cancel your plan at anytime

Now you don't have to worry about running out your favorite vape essentials! Just sit back and enjoy your delivery --- at awesome discount!