DOT. Disposable Vape Bar 2000 Puffs
PROMOTION: 10% Bulk Discount when you buy 10 or more disposable vape bars!
Mix and Match all Brands!
No code needed! Add 10 to cart to see your discount!
The dot. is DOTMOD's newest device filled with 6.0ml of 50mg salt nic e-liquid. The dot. is a completely disposable device that allows the user to enjoy a delicious vape with little to no maintenance, once the dot. has run out of juice it can simply be thrown away. Each dot. features an estimated 2000 puffs of your favorite flavor and has a 1000mAh battery which allows for all the juice to be finished.
dot. Disposable Flavors:
Guava Ice: Fresh and sweet guava fruit with icy mint.
Lemon Cola: Just the perfect combination of classic cola and lemon freshness.
Red Apple: A refreshing and sweet apple flavor.
Sour Apple Ice: One of the best sour apple flavor vapes on the market!
Raspberry Lemon: A celebration of rich berries and a hit of Lemon.
Pineapple Ice: A classic summer favorite.
Lush Ice: Icy and refreshing watermelon on ice
Peach Mango: 2 yummy fruit comes in 1 pack
Vanilla Latte Frappuccino: Everyone's favorite summer coffee drink to order.
Peach Ice: Peachy and Creamy with a hint of ice
Product Includes
One Single DOT. Disposable Device
Lightweight, Small, and Portable
Internal Battery
6.0ml E-Liquid capacity
Draw activation
Customer Reviews
Write a Review
Ask a Question
Filter Reviews:
antidote
Newports
waste profile
nJoy 501
2009
disposables
cigarettes
plenty
puffs
course
Good flavor
This disposable vape is pretty good and last for a couple of days. Had a good experience with this brand compared to some of the others.
01/01/2022
Marina

United States
Good stuff
Great product with plenty of puffs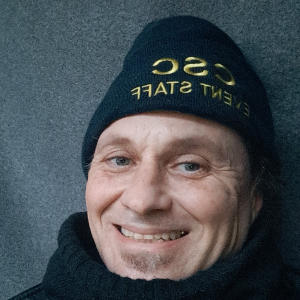 WL
10/25/2021
William L.

United States
Nice disposable
Of course I should be concerned about the waste profile of disposables but they do last quite a while and have a good flavor. I do wonder how addicted I am but I will soon check ... I first did nJoy 501 in 2009 when I was on Newports and it was more addictive than modern vapes but worked better too ... also 5% or so was pretty bad but it went by very fast and I felt like I was completely cured of cigarettes. I could do some if I wanted to (as long I have the antidote around anyway) but I really don't.
CUSTOMERS WHO PURCHASED THIS ALSO BOUGHT