Not all great things last forever. 
Save on clearance vape juice or try something new on the cheap. Shop our selection of overstock or discontinued E-Juice flavors today!
---
Kash by Gost Disposable Vape Pen
GOSTDP-2
Regular price
$19.99 USD
Sale price
$11.99 USD
Save

$8.00 USD
---
Kash by Gost Disposable Vape Pen
Kash by Gost is a disposable vape pen with a built-in 2ml salt nic juice reservoir and uses Gost E-Liquid's 5.9% concentration e-liquids that deliver amazing flavor. Each disposable vape pen last approximately 500 puffs, and is meant to be disposed after life cycle. Each Kash packaging comes with two (2) per package.


Available in 59 milligrams of nicotine and comes in a pack of two (2).
Product Specifications
Kash by Gost
All in One Device
2.0ml E-Liquid Capacity

59mg of E-Liquid
Flavor Profiles Located Below
Flavors Manufactured by Gost E-Liquids
Non-Refillable

Up to 500 Puffs per Life Cycle
Kash Flavors
Tobacco
Tobacco is a full-bodied, rich tobacco that will satisfy many connoisseurs. This amazing tobacco flavor is some of the most amazing known to man and your palate will beg for more.

Menthol
Menthol is a staple flavor for every vaper. One puff of fresh spearmint will revitalize and awaken you. Treat yourself to this cool spearmint flavor today!

Grape
Savor the juiciness of this voluptuous grape with every puff. Every moment spent with this sweet and sour flavor is a delicious one.


Fruit
This fruit blend is dominated by the flavor of sweet and succulent apples, in their purest form, as if plucked from a tree.
All orders have a processing time of 24-72 hours
Please refer to our Domestic Shipping and International Shipping pages for more detailed information.
CALIFORNIA ORDERS: Per California's STAKE Act, we are required to contact customers that place orders to be shipped to California. Customer's will be contacted by telephone with our automated telephone service to confirm your purchase. These calls will occur after 5pm PST.
State Regulations: Some states have specific laws regarding the sale and shipments of our products. If you do not see your state in the drop down menu when placing your order, that means we have currently stopped shipping to your state pending review of your state's regulation.
We can not accept orders to be shipped into Utah per Utah Code §59-14-509.
We have a 45 day return policy.
You may not return consumable items. This includes, but is not limited to: liquid products, coils/pods, cartridges, and batteries. Any item deemed consumable is non refundable.
Please refer to our Refund Policy page for more detailed information.
Advanced User Item. Use at Your Own Risk!
Please Note: Batteries must be matched in brand, model and battery state at all times. Discharge and recharge batteries within the same grouping of two. Failure to do so may result in injury. Never use damaged or improperly wrapped batteries with this device.
Warning: Never use a short or flat 510 connection on any hybrid or hybrid style device. If unsure whether this pertains to your particular set-up, DO NOT assemble and use. Always use proper precautions and handling.
CBD DISCLAIMER: VaporDNA™ shall not be held liable for the medical claims made by customer testimonials. The statements made regarding these products have not been evaluated by the Food and Drug Administration. The efficacy of these products and the testimonials made have not been confirmed by FDA- approved research. These products are not intended to diagnose, treat, cure or prevent any disease. All information presented here is not meant as a substitute for or alternative to information from health care practitioners. Please consult your healthcare professional about potential interactions or other possible complications before using any product. The Federal Food, Drug, and Cosmetic Act requires this notice.
All CBD and Hemp products are consumables and no returns will be accepted. Shipping to addresses in the U.S.A. only.
NOTE: Descriptions, specifications, and claims are based on manufacturer information. Information listed and provided are to be used at the sole discretion of the consumer and are not representative of analysis, testing, and verification by VaporDNA and any and all of VaporDNA's parent and subsidiary companies. There is an inherent risk with the use of any and all rechargeable batteries in any circumstance. VaporDNA® and any and all of VaporDNA®'s parent and subsidiary companies are not responsible for damage if there is any modification of the batteries/chargers in any form or shape (including pack making). VaporDNA® and any and all of VaporDNA®'s parent and subsidiary companies are not responsible for any damage caused by the misuse and/or mishandling of Li-ion (Lithium-ion), LiPo (Lithium-ion Polymer) and any rechargeable batteries and chargers.

Use special caution when working with Li-ion (Lithium-ion), LiPo (Lithium-ion Polymer) and any rechargeable cells, as they are very sensitive to charging characteristics and may explode or burn if mishandled. Make sure the user has enough knowledge of Li-Ion (Lithium-ion), LiPo (Lithium-ion Polymer) and any rechargeable cells in charging, discharging, assembly and storage before use. Always charge in/on a fire-proof surface. Never leave charging batteries unattended. Do not use any rechargeable battery as well as any battery charger if any visible damage is present, as well as if the cell or charger has been stressed through mishandling, accidental or otherwise, even if damage may not be visible. Always store and transport rechargeable cells in a safe, non-conductive container in a controlled environment. Dispose of all battery cells and chargers in accordance to local laws and mandates.

VaporDNA™ will not be held responsible or liable for any injury, damage, or defect, permanent or temporary that may be caused by the improper use of a Li-ion (Lithium-ion), LiPo (Lithium-ion Polymer) and any rechargeable battery/batteries. Please have a basic understanding of the batteries you are using and how to care for them properly.

All pictures are based on practicality, copyright reserved.
Customer Reviews
Filter Reviews:
friends
menthol
disposable
tolerance
11/06/2019
Knight b.
United States
Absolutely garbage
I had bought a pack of this before and they were great. But this time my dissatisfaction of me getting burnt hit after burnt hit on every single pod they all came either out of battery or out of juice. Really disappointed about this purchase. Overall i will never be buying disposable vape pods again.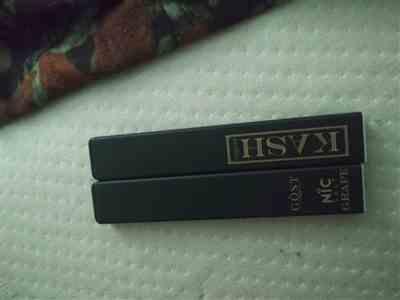 03/20/2019
David B.
United States
I never got the order.
For whatever reason I guess you can't ship to Utah... even though I have ordered from you multiple times in the past year.
We are sorry to hear this. We would like to thank you for taking the time to leave feedback. Sincerely, Daniel VaporDNA Customer Service Team
Currently My Favorite Disposable
These are easily my favorite disposable now. For my friends with low to no tolerance, they're one-hitter-quitters. Totally smooth, and the menthol actually smells great and works kind of like menthol. Haven't had a dry hit yet.
California Grown Salts E-Liquids - Wavy Watermelon - 30ml
CGSWVY-0001
Regular price
$9.99 USD
Save

$-9.99 USD
---
California Grown Salts E-Liquids - Napa Nectar - 30ml
CGSMAN-0001
Regular price
$9.99 USD
Save

$-9.99 USD
---
California Grown Salts E-Liquids - Grizzly Apple - 30ml
CGSGRA-0001
Regular price
$9.99 USD
Save

$-9.99 USD
---
Customer Reviews
Filter Reviews:
flavor
vape
purchase
husband
ones
vapor dna
throat hit
Apple
apple flavor
FEELINGS
10/02/2019
Anonymous
United States
10/01/2019
Victoria and Sean
Delicious!
Absolutely like biting into a red apple, so cool and refreshing, I like the creamy ones more usually, my husband not so much so he got this juice and I got a different creamy one but I steal hits from his vape a lot, it has a nice cooling refreshing feelings as you hit the apple flavor. It's so yummy and I'm glad he finally found a juice he likes, and I like it too! This isn't a super sweet or sickly juice or bland without flavor. This is a good purchase, thank you vapor DNA
IceFlo Juice Co - Icey Watermelon - 60ml
ICEYME-1
Regular price
$17.99 USD
Sale price
$9.99 USD
Save

$8.00 USD
---
IceFlo Juice Co - Icey Peach Rings - 60ml
ICEYPE-1
Regular price
$17.99 USD
Sale price
$9.99 USD
Save

$8.00 USD
---
IceFlo Juice Co - Icey Green Apple - 60ml
ICEYGR-1
Regular price
$17.99 USD
Sale price
$9.99 USD
Save

$8.00 USD
---
Loyalty E-Liquid - Wata Mango - 60ml
LYLWAT-0001
Regular price
$17.99 USD
Sale price
$9.99 USD
Save

$8.00 USD
---
Loyalty E-Liquid - Pom-N-Ade-Ice - 60ml
LYPMIC-1
Regular price
$17.99 USD
Sale price
$9.99 USD
Save

$8.00 USD
---
Loyalty E-Liquid - Pom-N-Ade - 60ml
LYPONA-1
Regular price
$17.99 USD
Sale price
$9.99 USD
Save

$8.00 USD
---
Loyalty E-Liquid - Melon Ade Ice - 60ml
LYLMAI-0003
Regular price
$17.99 USD
Sale price
$9.99 USD
Save

$8.00 USD
---
Loyalty E-Liquid - Ki Berry - 60ml
LYLKIB-0001
Regular price
$17.99 USD
Sale price
$9.99 USD
Save

$8.00 USD
---
Customer Reviews
berry
Lots
menthol
strawberry flavor
aftertaste
Loyalty E-Liquid - Double Shot - 60ml
LYLDBL-0001
Regular price
$17.99 USD
Sale price
$9.99 USD
Save

$8.00 USD
---
Customer Reviews
juices
stuff
coils
juice
VaporDNA
company
downside
sweetness
e-liquid
Round