GeekVape Aegis B100 21700 Kit - Boost Pro Max Pod System
GeekVape introduces the B100 21700 Boost Pro Max, an Aegis series device that uses a single 21700 which can power the device up to 100W. The GeekVape B100 Boost Pro Max pod system features a USB-C charging port, temperature control suite, multiple pod compatibility options, a single 21700 battery compartment with 18650 adapter, and an IP67 rating.
The GeekVape B100 Boost Pro Max remains fairly compact compared to the original counterparts with its overall measurements being 121.90mm by 49.17mm by 33mm. The intuitive interface features a three button control panel and upgraded UI with five themes that can be displayed on the 0.96-inch TFT color display; which displays battery life, ohm level, wattage output, hit count and device safety notifications. The B100 Boost Pro Max utilizes a single 21700 battery (Sold Separately), and can also accommodate a single 18650 battery (Sold Separately) when using the included adapter. Another great upgrade to this device is the utilization of a USB-C charging port located on the side of the device.
Moving forward, the GeekVape Aegis Boost Pro Replacement Pods fit securely atop the device and protrude enough for a comfortable draw. This system features a 810 styled drip tip and is approximately 8mm wide for a comfortable vaping experience. Juice can be filled through a top mounted silicone tab located on the top of the pod with a maximum juice capacity of 6ml. The replacement pods utilizes the GeekVape P Replacement Coils. The B100 Boost Pro Max is also compatible with Boost Plus Pods, Boost Pro RDTA, and Boost 510 adapter.
Quick Links:
GeekVape Aegis Boost Pro Replacement Pods
GeekVape P Series Replacement Coils 
Product Includes:
One Aegis Boost Device
One Boost Pod
One Boost 0.4 ohm Coil (Pre-Installed)
One Boost 0.6 ohm Coil
One Spare Drip Tip
One User Manual
One USB-C Charging Cable
Check out the GeekVape Aegis B100 21700 infographic to help you better understand how it works!
All-in-One Pod System


Single Firing Button
0.08 Second Firing Speed
5 to 100W Output
0.8V to 8.5V Voltage Output

Zinc Alloy, Leather and Silicone Construction

IP67 Rated - Corrosion, Shock and Water Resistant

Quadra Vaping System


4 Atomizer and Pod Options

Aegis Boost Pro Pod (Included)
Aegis Boost Plus Pod
Aegis Boost Pro/Plus RDTA
Aegis Boost Pro 510 Adapter

Plug and Play Connection

Gold Plated Contacts
Pod Acts as Drip Tip

21700 Battery Operated


Sold Separately

18650 Battery Adapter Included


USB-C Charging Port
TFT Display

0.98" Display
Current Wattage Output
Ohm Level
Hit Counter
Battery Level

121.90mm by 49.17mm by 33mm
All orders have a processing time of 24-72 hours
Please refer to our Domestic Shipping and International Shipping pages for more detailed information. 
CALIFORNIA ORDERS: Per California's STAKE Act, we are required to contact customers that place orders to be shipped to California. Customer's will be contacted by telephone with our automated telephone service to confirm your purchase. These calls will occur after 5pm PST.  
State Regulations: Some states have specific laws regarding the sale and shipments of our products. If you do not see your state in the drop down menu when placing your order, that means we have currently stopped shipping to your state pending review of your state's regulation. Please refer to this page for more details > 
Total Vape Ban 
We are unable to process and ship any orders: 
Georgia
Louisiana
Maine 
Massachusetts

New Hampshire
New York
Oregon
South Dakota
Utah
Vermont
San Francisco, CA 
 Flavor Ban 
 We only ship hardware and plain tobacco flavors: 
 Chicago, IL
 New Jersey
 Rhode Island - We are unable to ship ALL e-liquids into this state 
 Arkansas - We are unable to ship ALL e-liquids into this state 
 Maryland - We are unable to ship flavored disposable devices into this state.
We have a 45 day return policy. 
You may not return consumable items. This includes, but is not limited to: liquid products, coils/pods, cartridges, and batteries. Any item deemed consumable is non refundable. 
Please refer to our Refund Policy page for more detailed information.
For all E-liquids, Nicotine Salts, Disposables :
CALIFORNIA PROPOSITION 65 - Warning: This product contains nicotine, a chemical known to the state of California to cause birth defects or other reproductive harm. 

All pictures are based on practicality, copyright reserved.
For all DIYs, and advanced Devices:
Advanced User Item. Use at Your Own Risk!
Please Note: Batteries must be matched in brand, model and battery state at all times. Discharge and recharge batteries within the same grouping of two. Failure to do so may result in injury. Never use damaged or improperly wrapped batteries with this device.
Warning: Never use a short or flat 510 connection on any hybrid or hybrid style device. If unsure whether this pertains to your particular set-up, DO NOT assemble and use. Always use proper precautions and handling. 
CBD DISCLAIMER: VaporDNA™ shall not be held liable for the medical claims made by customer testimonials. The statements made regarding these products have not been evaluated by the Food and Drug Administration. The efficacy of these products and the testimonials made have not been confirmed by FDA- approved research. These products are not intended to diagnose, treat, cure or prevent any disease. All information presented here is not meant as a substitute for or alternative to information from health care practitioners. Please consult your healthcare professional about potential interactions or other possible complications before using any product. The Federal Food, Drug, and Cosmetic Act requires this notice.
All CBD and Hemp products are consumables and no returns will be accepted. Shipping to addresses in the U.S.A. only.
NOTE: Descriptions, specifications, and claims are based on manufacturer information. Information listed and provided are to be used at the sole discretion of the consumer and are not representative of analysis, testing, and verification by VaporDNA and any and all of VaporDNA's parent and subsidiary companies. There is an inherent risk with the use of any and all rechargeable batteries in any circumstance. VaporDNA® and any and all of VaporDNA®'s parent and subsidiary companies are not responsible for damage if there is any modification of the batteries/chargers in any form or shape (including pack making). VaporDNA® and any and all of VaporDNA®'s parent and subsidiary companies are not responsible for any damage caused by the misuse and/or mishandling of Li-ion (Lithium-ion), LiPo (Lithium-ion Polymer) and any rechargeable batteries and chargers.

Use special caution when working with Li-ion (Lithium-ion), LiPo (Lithium-ion Polymer) and any rechargeable cells, as they are very sensitive to charging characteristics and may explode or burn if mishandled. Make sure the user has enough knowledge of Li-Ion (Lithium-ion), LiPo (Lithium-ion Polymer) and any rechargeable cells in charging, discharging, assembly and storage before use. Always charge in/on a fire-proof surface. Never leave charging batteries unattended. Do not use any rechargeable battery as well as any battery charger if any visible damage is present, as well as if the cell or charger has been stressed through mishandling, accidental or otherwise, even if damage may not be visible. Always store and transport rechargeable cells in a safe, non-conductive container in a controlled environment. Dispose of all battery cells and chargers in accordance to local laws and mandates.

VaporDNA™ will not be held responsible or liable for any injury, damage, or defect, permanent or temporary that may be caused by the improper use of a Li-ion (Lithium-ion), LiPo (Lithium-ion Polymer) and any rechargeable battery/batteries. Please have a basic understanding of the batteries you are using and how to care for them properly. 

All pictures are based on practicality, copyright reserved.
Customer Reviews
100
reviewers would recommend this product
Write a Review
Ask a Question
Filter Reviews:
coil
vape
flavor
device
battery life
hand
pocket
complaint
puffs
Boost
08/21/2022
Vincent V.

United States
GeekVape at their best
This turn into my goto vape! So many options, so comfortable, and reliable. Simply… perfection!
10/23/2021
Anonymous

United States
Favorite vape
This is probably my 6th aegis, love this vape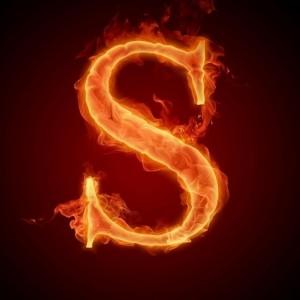 SC
08/17/2021
Scott C.

United States
Like it
Pretty good little unit. Its a keeper.
06/09/2021
Anonymous

United States
Love it!
Very good love it's small design
05/26/2021
Justin H.

United States
I recommend this product
Running 2
I currently run 2 of these that the hit counter had completely quit counting on. I beat this thing to death day in and day out as a mechanic and driving a tow truck I still can't break these no matter how badly they get abused. Once I learned how to fill the first one I haven't had any problems with leakage like everyone complains about and when the bottom gets a little damp it's time for a new coil. If I decide I want to switch flavorsI just get a new pod and start over fresh. Best device I've had in 8 years of vaping and as long as I can keep buying this same device I will keep buying them (if these 2 will ever die).
CUSTOMERS WHO PURCHASED THIS ALSO BOUGHT